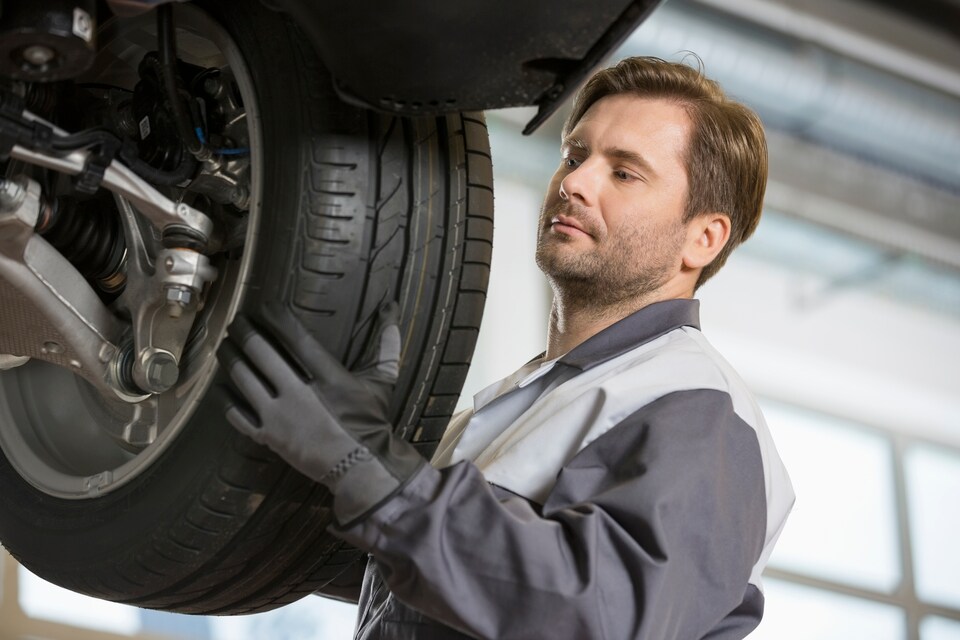 ​
As your tires are the parts of your vehicle connecting your car to the road, they need plenty of TLC to make sure that they're in great shape. After all, your tires need to be in good condition to ensure that you have enough traction to get where you need to go -- and to get there safely. Acceleration and stopping power depend heavily on your tires, so it's imperative that your tires get the tire service they need.
Luckily, expert tire maintenance is a specialty of ours here at Preston Superstore. If you're looking to get the most out of your tires and keep them in excellent shape, we can help you. All it takes a little regular maintenance at our service center to tap into your tires' potential!
Popular Tire Services
We offer a wide variety of services here at our services center to help you improve your tires' longevity as well as your vehicle's efficiency overall. Here's a breakdown of some of our most popular tire services:
Tire Rotation
Making sure your tires have adequate tread is essential because your tires need it to gain traction. This is especially important on slick roads when you might need extra stopping power.
Tire rotations help to maintain even tire tread across all four tires by changing their position on your vehicle. For example, swapping the rear tires with the front tires helps to promote even tire wear and thus better traction.
Wheel Alignment
Whether your wheels are a little out of whack due to daily driving or you knocked them out of alignment after hitting a curb or pothole, poor wheel alignment can cause excessive wear on your tires and force you to replace them prematurely.
Scheduling a wheel alignment at our service center can help you get your car straightened out and save you from having to spend money on a new set of tires ahead of schedule.
Feel free to contact us today for a service appointment and don't forget to check out our tire service coupons!